VMware Horizon View
VMware Workspace Portal
vIDM and Horizon Blast/Client Oddity
Hey all, I thought I should share a recent fix one of my coworkers discovered. This oddity was discovered when attempting to launch a VDI desktop from the vIDM portal. When selecting your entitled desktop and attempting to connect via PCoIP or Blast this is when the error might happen if vIDM isn't configured correctly. If your connecting via a PC and are able to launch your desktop but NOT able to connect via a Mac it could be an issue in your 'ranges' section on vIDM.
Specifically, in the vIDM Admin Console select the following:
Catalog > Virtual App > Virtual Apps Settings > Select a Network Range
Verify that you do not have HTTPS:// in front of your VIPs under all ranges.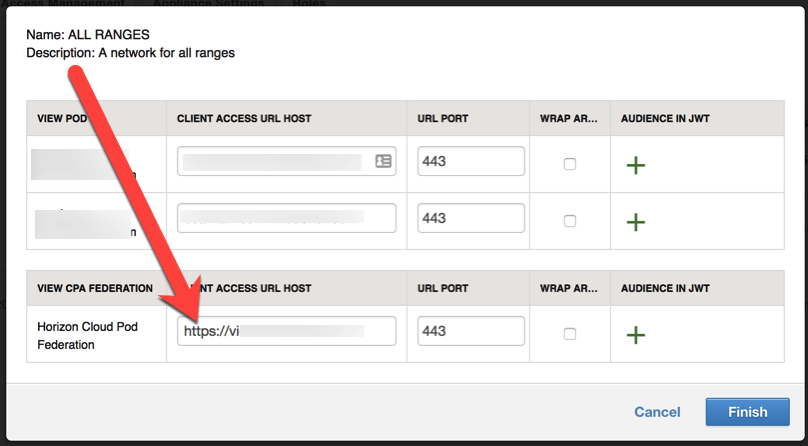 This will cause Mac platforms to fail when attempting to connect to VDI through the vIDM portal. A symptom of this misconfiguration is seeing 'https://https://' in your browser after clicking on your VDI desktop from the vIDM portal. Make sure also that your Launch URL doesn't begin with https://.
Catalog > Virtual Apps > Virtual App Configuration > (Custom App> Launch URL